The activities of the BOMCA Programme related to the improvement of detection capacities, foreseeing efforts at improving cooperation in the field of cynology. Through the applied methodologies and implemented activities, the Programme is enhancing the capacities of dog training centers under the national agencies dealing with border, customs and internal affairs.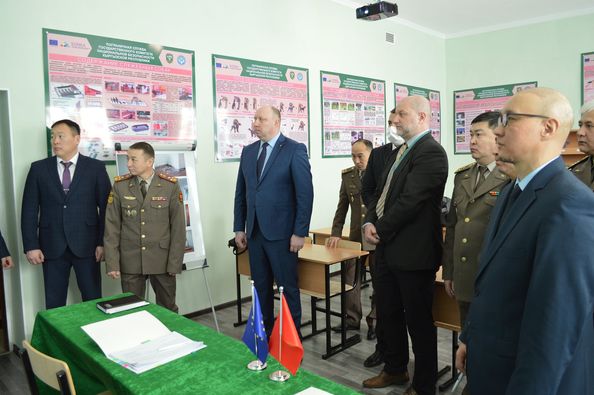 The Military Institute of the Armed Forces of the Kyrgyz Republic named after Lieutenant General K. Usenbekov is one of the oldest military educational institutions in Kyrgyzstan. Today, there are 9 departments, including the Faculty of Border Activities, which trains border guards. One of the important directions in the work of the department is cynology. To modernise training facilities and contribute to the higher quality of educational process in the area of service cynology, BOMCA has procured the equipment for the faculty classroom. Thus, for conducting theoretical and practical trainings, as well as for the convenience of students and lecturers, BOMCA provided desks, chairs and interactive whiteboard, a LED-projector, a computer, as well as educational and information stands and supplies for dogs' training and handling.
 "Today we actively use the interactive board, and other technological devices in the K-9 classroom, which help us to demonstrate the specifics of service dogs' handling to cadets more effectively", Kadyr Sopuev, Head of the training course for cadets of the Center for Advanced Studies of the Military Institute of the Armed Forces of the Kyrgyz Republic, Border Service of the State Committee for National Security of the Kyrgyz Republic.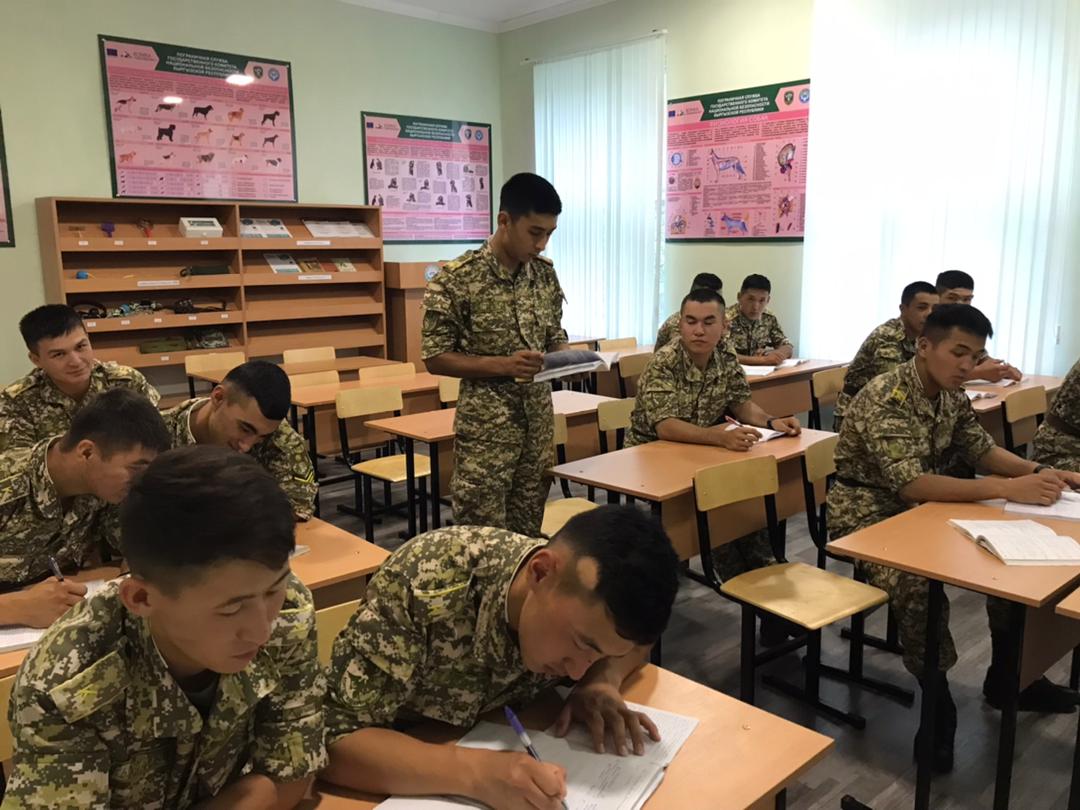 To date, the BOMCA Programme has invested considerably in enhancement of expertise, infrastructure and equipment resources for the K-9 training units of Kyrgyzstan's border agencies, in order to enhance capacities of the dog handling units. Acknowledging the high importance of the canine units in the detection of cross-border crimes, these efforts will soon be further reinforced with three-month training courses taking place in the dedicated canine training centers in Lithuania and Latvia, as well as though the relevant additional procurement. The activities pursued in the framework of the BOMCA Programme supports national authorities in the effective application of EU standards in the dog handling area, as well as in contributing to the increased capacities in safeguarding and controlling the state borders.